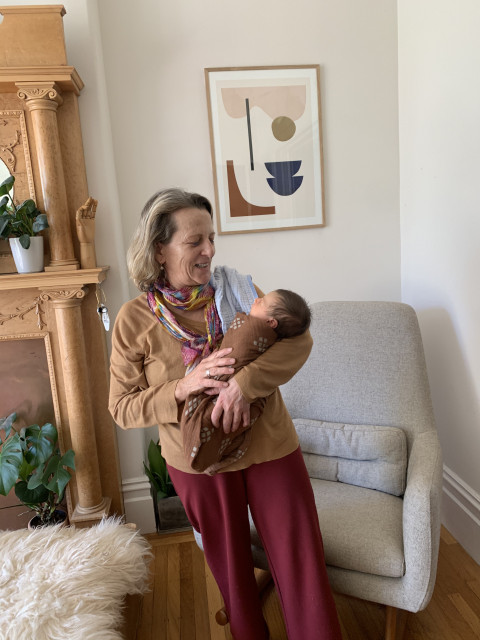 I am Carmen Herlihy, a DONA-certified birth doula. I am also a postpartum doula trained by the San Francisco General Hospital doula program. While working as a Licensed Vocational Nurse in the women's clinic at SFGH, I had the opportunity to become a doula in 2010, and it has been the most rewarding work ever imaginable. I am also a Massage Therapist.
I grew up in Barcelona and speak fluent Spanish, as well as Catalan and French. I feel strongly about wanting to support women, partners, and families in this process of welcoming babies to the world. If you are interested in my services, message or call me - I look forward to helping you.
I have received Covid vaccination and all vacines are up to date.
License, Certifications and/or Trainings
DONA Birth Doula Id # 10944
Licensed Vocational Nurse Id # 218073
Education and Experience
Massage Therapist - Trained at San Francisco School of Massage.
Licensed Vocational Nurse - Worked at SFGH in the women's clinic for 6 years. Worked with pregnant women as a main resource person in pregnancy centering groups with midwives. Also worked with high risk pregnancies, & breastfeeding classes.
Doula - DONA Birth Doula certified. Trained at San Francisco General Hospital Doula Course. I was a volunteer doula for 4 years at labor and delivery - San Francisco General Hospital. I speak fluent Spanish and grew up in Barcelona, Spain.
Breastfeeding Educator.
I am available for home visits.
I have yelp reviews under:
Carmen Herlihy Doula
Www.adoulaforme.com
Specialties
Advocate
Birth And Postpartum Doula Services
Birth Doula
Certified Lactation Counselor
Emotional
Evidence Based Birth Instructor
Informational Support
Massage
Newborn Care Specialist